RESTAURANTS ARE GOING TO THE DOGS!
Tired of searching for that elusive dog furriendly restaurant? You're in luck! A barkworthy trend is sweeping the nation and we are all for it: eateries are crafting specially curated menus and dining experiences for you and your best friend. If you're going to get a nice, specially-cooked meal just for you, why shouldn't your pup get the same treatment?
Whether you're hungry for brunch, lunch or dinner, these fun establishments have menus and items that your pet can enjoy too. So, tie on your matching dining bibs and let's dig in.
NEW YORK CITY
THE WILSON – 132 W 27th St | New York, NY 10001
The all-day Chelsea restaurant has debuted a menu just for dogsopens PDF file , featuring a 16oz. ribeye steak, pan-roasted salmon and grilled chicken.
BORIS AND HORTON – 195 Avenue A | New York, NY 10009
New York's first approved dog-friendly cafe serving human-friendly small bites, coffee and alcohol. The cafe features a doggy gift shop, an Instagram booth for puppies and frequently hosts several dog adoption events.
DOG & BONE – 338 3rd Ave | New York, New York 10010
"Sit, stay and eat" at this cute bar and restaurant establishment! Dog Bone was founded in 2017 by a group of food and dog lovers who strive to integrate seasonal and local produce and to generate a familiar and comfortable dining experience. For you, try the Bangers & Mash with Onion Gravy. They boast new food offerings often, so stop on by soon! Their dog-friendly sidewalk café is perfect for lunch or dinner.
WASHINGTON, DC
ART & SOUL – 415 New Jersey Ave NW | Washington, DC 20001
Their pooch patio menu has something for every dog, with creatively-named dishes like The Hungry Dawg and Peanut-Banana Pupsicles.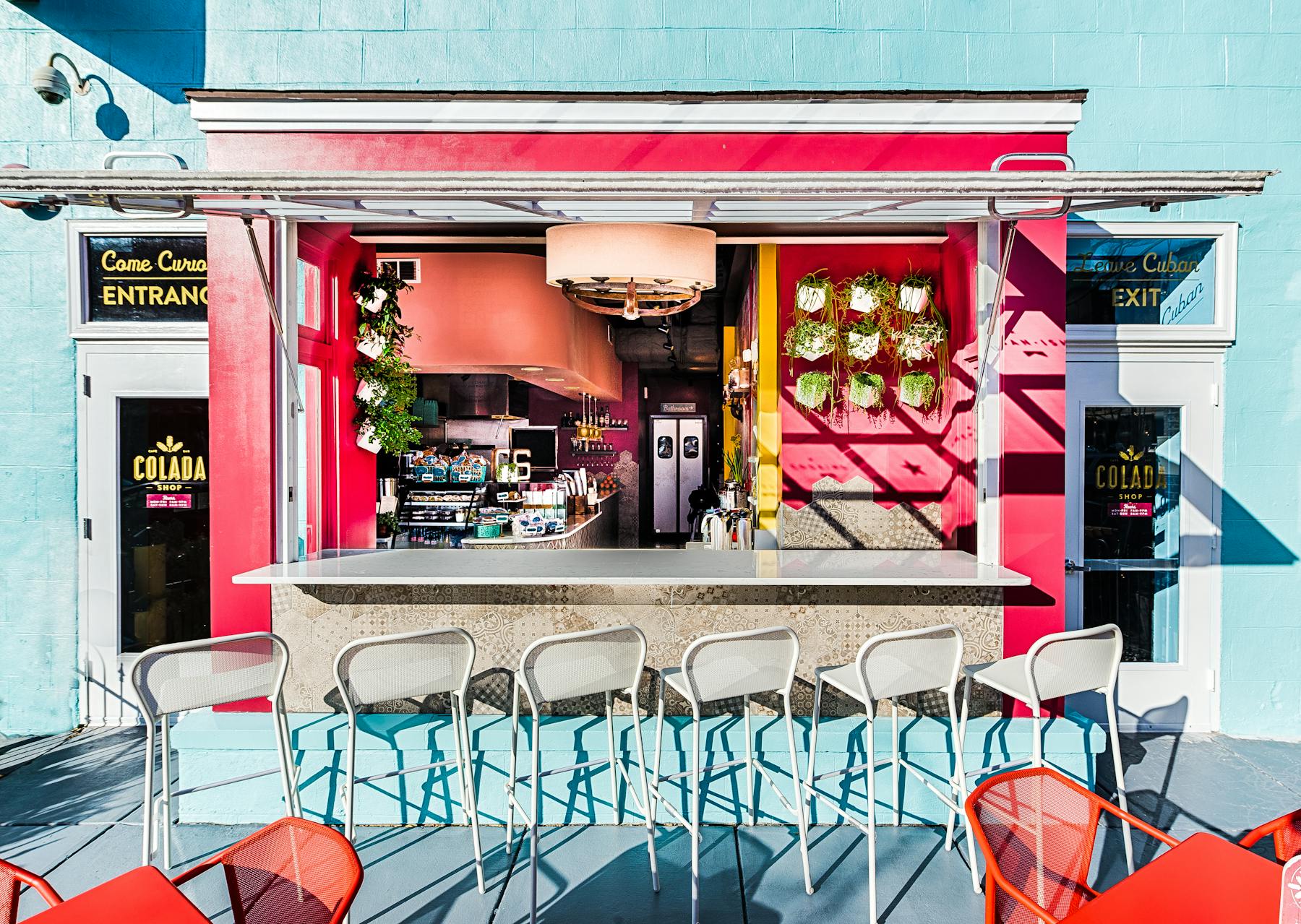 COLADA SHOP – 1405 T St. | Washington, DC 20009
Can't decide between coffee or a cocktail? Why not both? Bring your pup to the patio of this Cuban Cafe off of U St for plenty of beverage and snack options to choose from. They even have cookies made just for the dogs!
CALIFORNIA

THE BEVERLY HILLS HOTEL – 9641 Sunset Blvd | Beverly Hills, CA 90210
BHH spoils pups with pink dog beds, bowls and bone shaped doggie cookies and also has a doggie menu with gourmet options of salmon & brown rice, chicken & oatmeal and ground beef stew.
THE MORRISON – 3179 Los Feliz Blvd | Los Angeles, CA 90039
The Morrison has been named one of the top dog-friendly restaurants in Los Angeles! Not only do they feed and water your dog on a silver platter, they have a dog menu as well! Your dog can dine on Mr. Gobbles – chopped turkey patty with rice or the Frankenweinie- chopped hot dogs with rice as well as a few other dinner choices. For humans, their fish and chips are delicious.

MOSS BEACH DISTILLERY – 140 Beach Way | Moss Beach, CA 94038
Their dog-friendly restaurant patio offers warm firepits, cozy blankets and dramatic ocean views. They have a d Doggie Menu, which features items such as grilled hot dogs, mini burger patties, and even a skirt steak for those really good dogs. They take pride in their love for dogs and strive to provide an incomparable setting for you to spend the day with your pooch.
TEXAS
RITA'S ON THE RIVER – 245 E Commerce St | San Antonio, TX 78205
This dog-friendly Tex-Mex restaurant on the San Antonio Riverwalk boasts a pawfect doggy menu for your four-legged friend(s).
MUTTS CANINE CANTINA – 2889 Cityplace West Blvd | Dallas, TX 75204
Mutts Canine Cantina treats dogs just as well as its human customers. The restaurant doubles as a dog park, where serious dog lovers can purchase memberships. A section of the menu is also dedicated to man's best friend, including ice cream for pups, although it's best left to the humans to order.
CHICAGO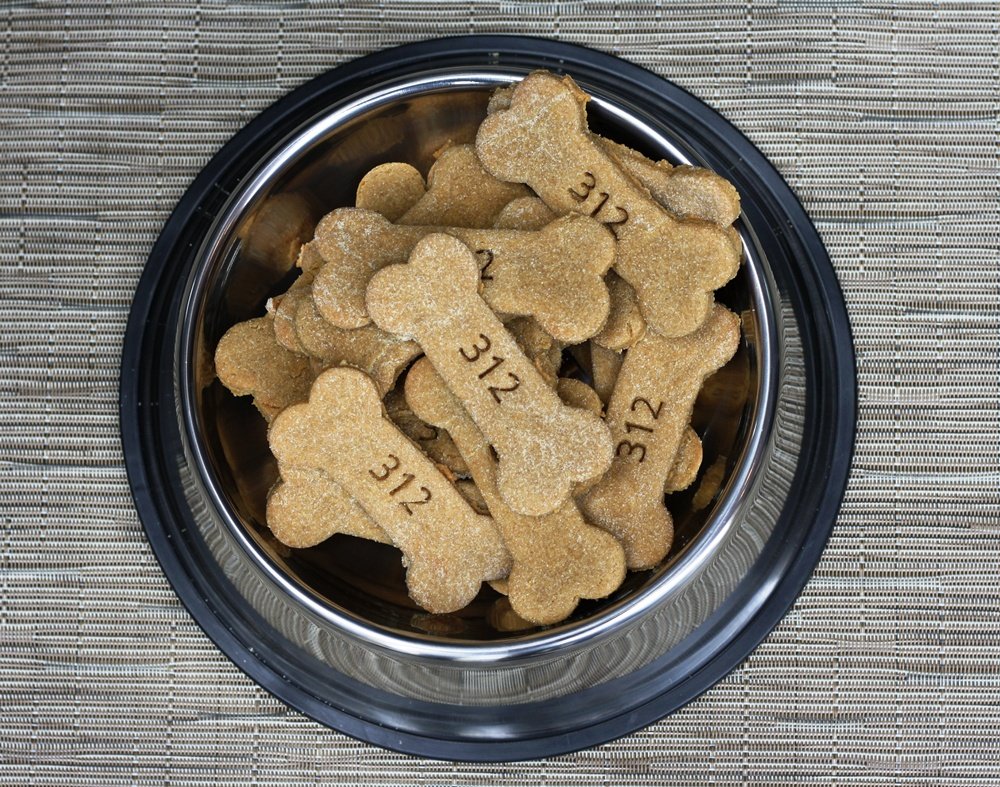 312CHICAGO – 136 N LaSalle Street | Chicago, IL 60602
Take your pet to the patio at 312Chicago for a fun Italian meal for both you and your pooch! 312 offers an extensive wine list and housemade limoncello to start your meal off right. The Pappardelle Bolognese with their homemade wide noodles is highly recommended! They provide a bowl of water and snacks for your dog while you enjoy your meal. Follow the restaurant to find out when they have Waggin' Weekends at 312 too!

MOTT STREET – 1401 N Ashland Ave. | Chicago, IL 60622
Looking for Asian fusion? Look no further than Mott St.! Chill on their patio and enjoy a night out with your pup. You'll want to try their Imperial Rolls- they have rave reviews – or take a walk on the wild side with their Bone Marrow or Rabbit Laap entrees! This four-star restaurant on Yelp will be a delight!

Eating is more fun with a view! Overlooking the pond at Nature Boardwalk at Lincoln Park Zoo, the Patio at Café Brauer offers unparalleled views of this restored prairie ecosystem and the Chicago skyline. Check out the Impossible Burger or one of the many salads, sandwiches or taco options that won't hurt your wallet! Dogs get their own water dish when you visit.
Whether you dwell in the West or East coast, dog-friendly establishments are becoming more the norm. If you're staying in to eat, check out Pet Plate's line of enticing meals for your pup! Good eats!