The crunch they crave. The nutrients they need. The human-grade quality they deserve. Available now.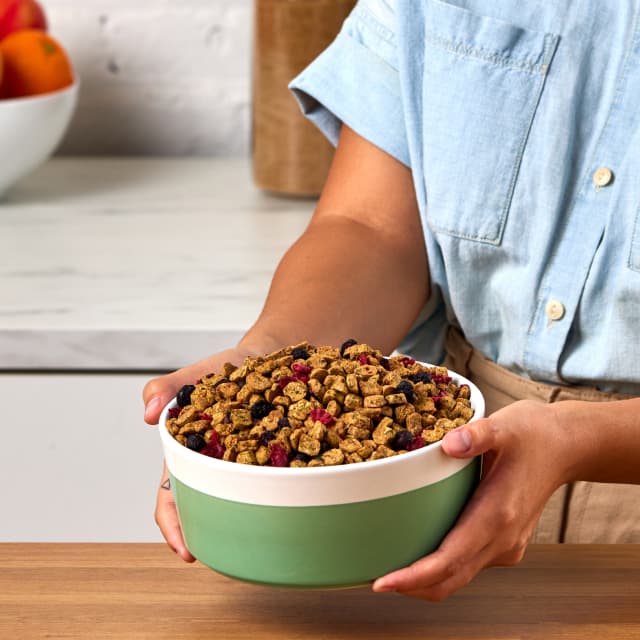 Fresh is Baked
into our DNA
Whether slowly baked or gently cooked, we always keep it FRESH. Human-grade, vet-designed, and bursting with high-quality ingredients never before seen in dry food, FreshBaked™ is the next-level answer to customizing a one-of-a-kind meal for your one-of-a-kind pup!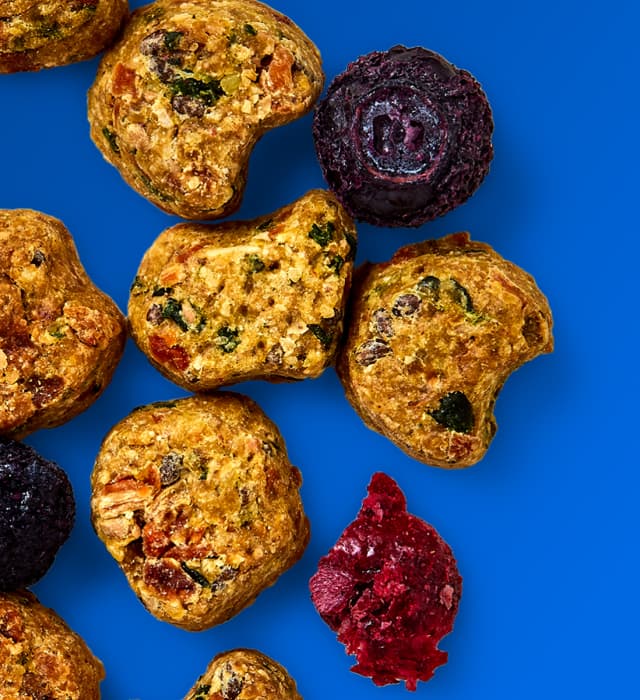 Made exclusively with premium meats

Visible veggies, fruit, and superfoods

Vitamin and antioxidant-rich ingredients

A good source of prebiotics and postbiotics
Gently baked,
never burnt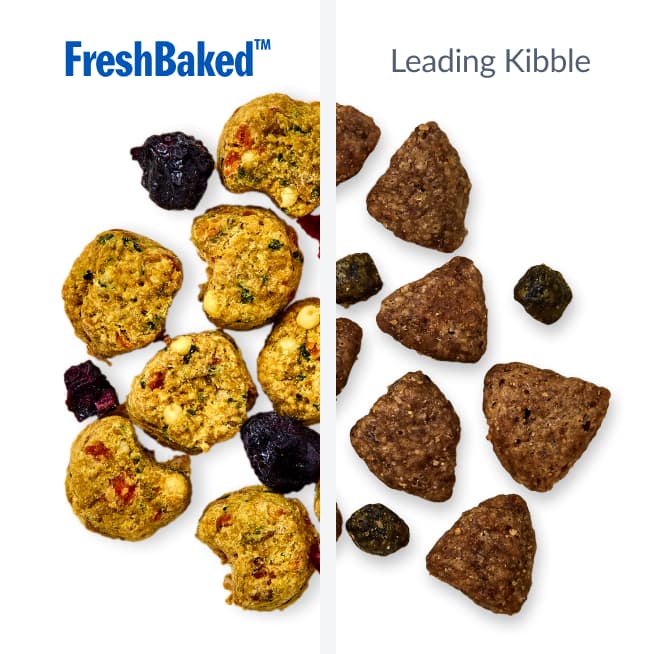 Our Ingredients

Whole, human grade ingredients you can see and recognize, not feed grade ingredients

Our Process

Gently mixed, molded and slowly baked in home-style oven, not "kibbled," or coarsely ground, extruded and high-heat treated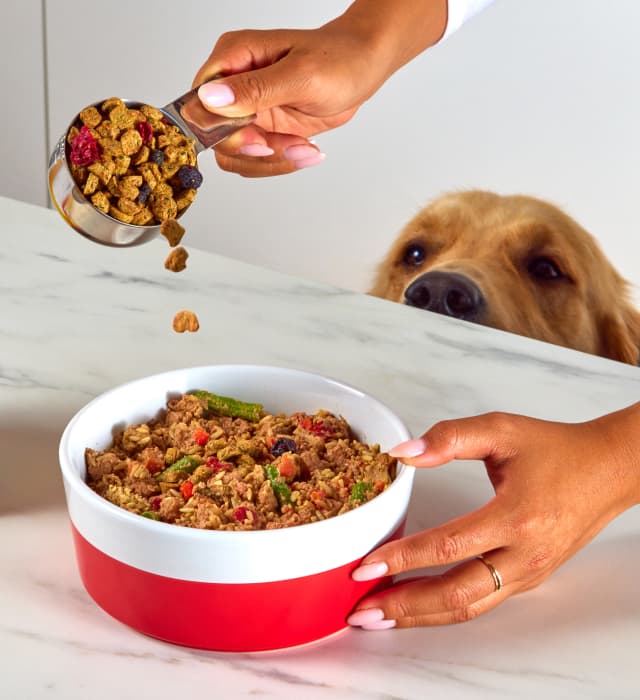 We took a different approach to making FreshBaked. Your pup deserves less-processed, whole foods.
Paddle blended to keep ingredients whole
Gently pressed into the ideal, bite size cluster
Slowly tunnel-baked to protect nutrients
Blended with whole dried blueberries and cranberries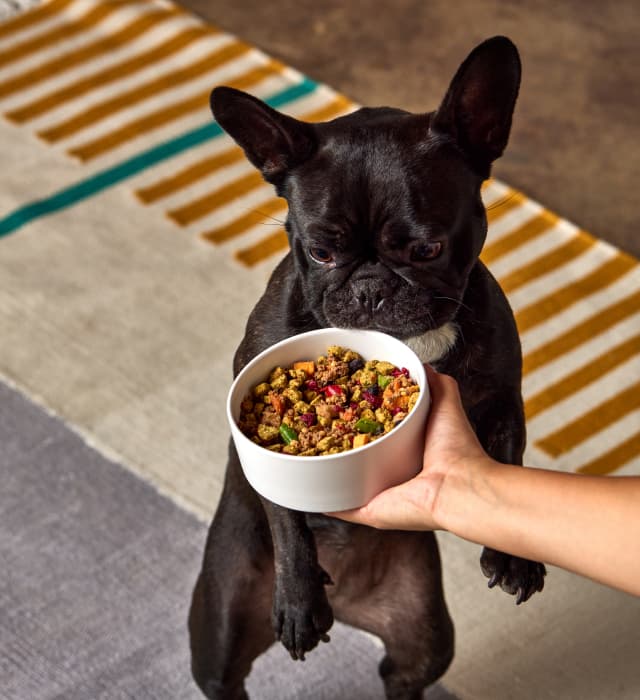 Now offered in
FreshCombo™
Make PetPlate their whole plate. Our enticing mix of textures and flavors is perfectly personalized for your pup and delivered to your door. Meal plans start at $1.57 per day based on the unique needs of your dog determined by characteristics such as age, breed, weight, and activity level.
Grain-free
&
grain-inclusive
recipes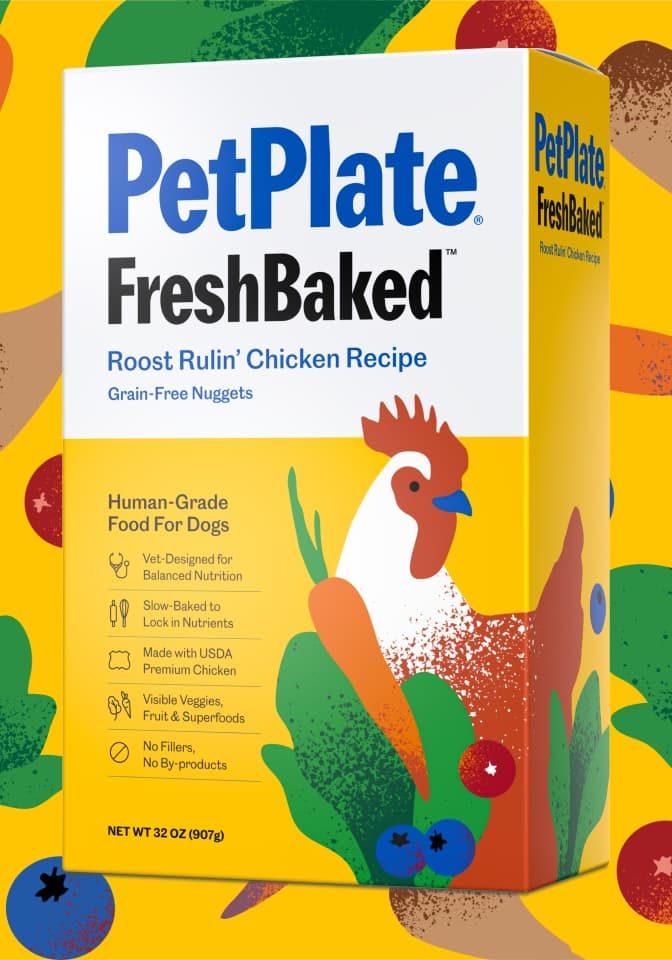 Grain-free
Roost Rulin' Chicken
USDA premium chicken, visible veggies and fruit, antioxidant-rich chia seeds, grain-free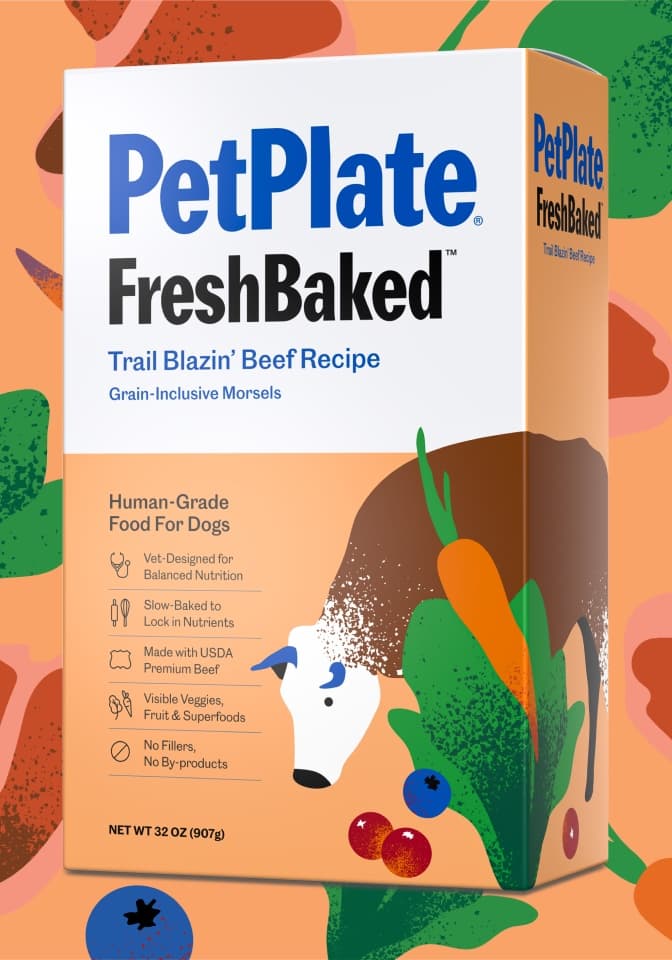 Grain-inclusive
Trail Blazin' Beef
USDA premium beef, visible veggies and fruit, vitamin-rich millet, grain-inclusive
Receive exclusive access to special offers, promotions, product updates, news, and more.