Complete customization and convenience. We make keepin' it fresh a cinch.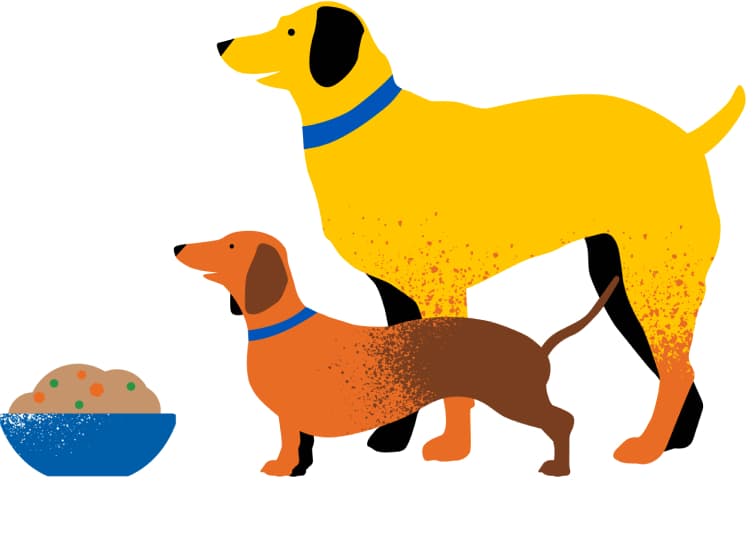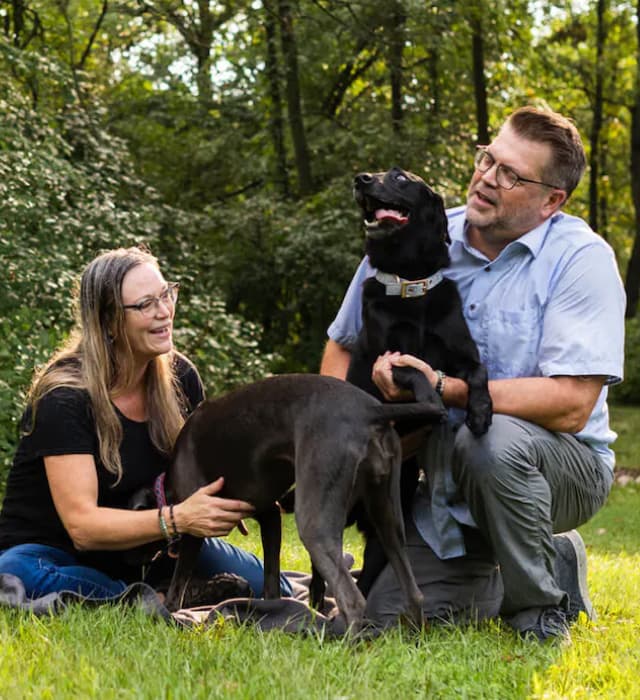 Personalized
for your pup
We take everything into account when assembling their perfect meal plan, from age and weight to allergies and food preferences.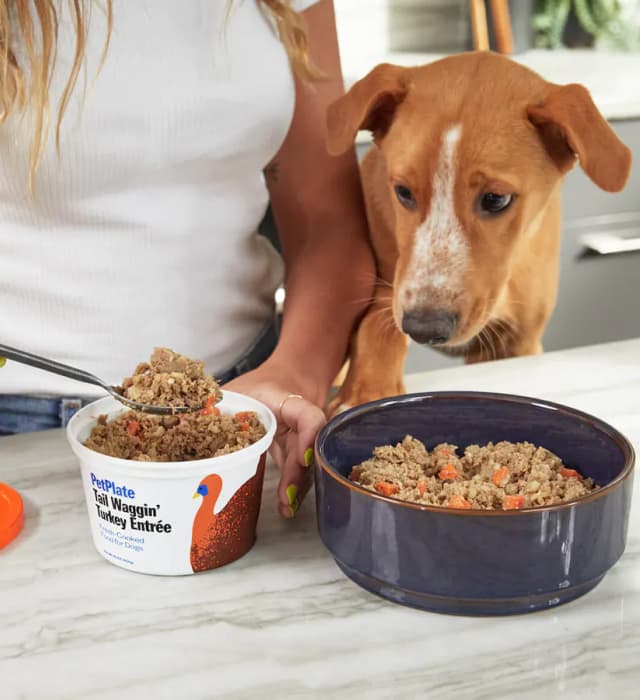 Crafted
for chef-level quality
Our FreshCooked meals are designed by a veterinary nutritionist to AAFCO standards, prepared in small batches according to USDA guidelines, and frozen to ensure freshness when they arrive at your door.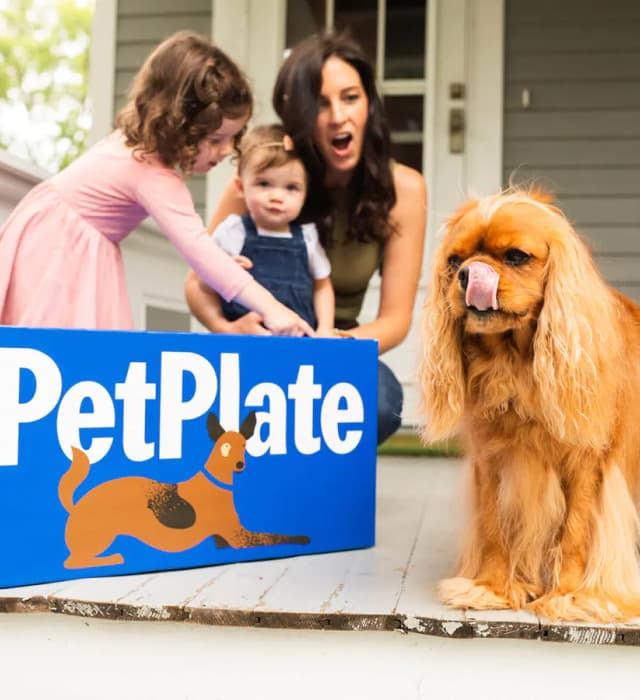 Delivered
right to your door
No more shopping, cooking or cleaning. Our ready-to-eat meals are delivered straight to your door, on your schedule.
Which plan
works for you?
Create a customized diet, perfect for your one-of-a-kind pup.
Time-saving
answers & questions
At PetPlate, we don't make dog food. We make food for dogs. Our meals are made with high-quality, human-grade, whole food ingredients, which are more bio-available than fillers and other low-quality ingredients. We prep and cook our meals in USDA kitchens, the same way human food is made. Every meal is hot-filled to ensure safety and flash-frozen to lock in freshness.

You tell us about your dog and we'll create a meal plan that makes sense for both of you. We ship the right amount of food to your doorstep so you never have to worry about running out. Each meal is perfectly portioned so your pup always gets the right amount of nutrients.

We don't offer samples at this time, however, we do offer a 100% money-back guarantee on your first order if you and your dog are not completely satisfied with your experience. You can also start with a Topper Plan, which is 25% of a Full Plan — see more details below.

Start by mixing PetPlate in with your pup's current food. PetPlate should make up about 25% of their meal. Slowly increase this amount until your dog is eating 100% PetPlate. If your dog has a sensitive stomach or experiences minor tummy trouble, feed a smaller amount and slowly increase until they adjust to their new food.

If you want to feed your pup a 100% fresh-cooked diet that is complete & balanced, then our Full Plan is right for you. If you want to add some fresh-cooked food to your pup's current diet, then our Topper Plan is a great choice because it can be mixed in with their current food or served as an occasional meal for extra nutrition.
We consider it our pawsonal business to make your experience seamless and fun (yeah, and we play fast and loose with the dog puns). Call our PetCare Specialists Monday–Friday from 10am–5pm EST or email [email protected] with questions or concerns.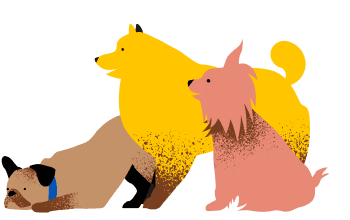 Receive exclusive access to special offers, promotions, product updates, news, and more.