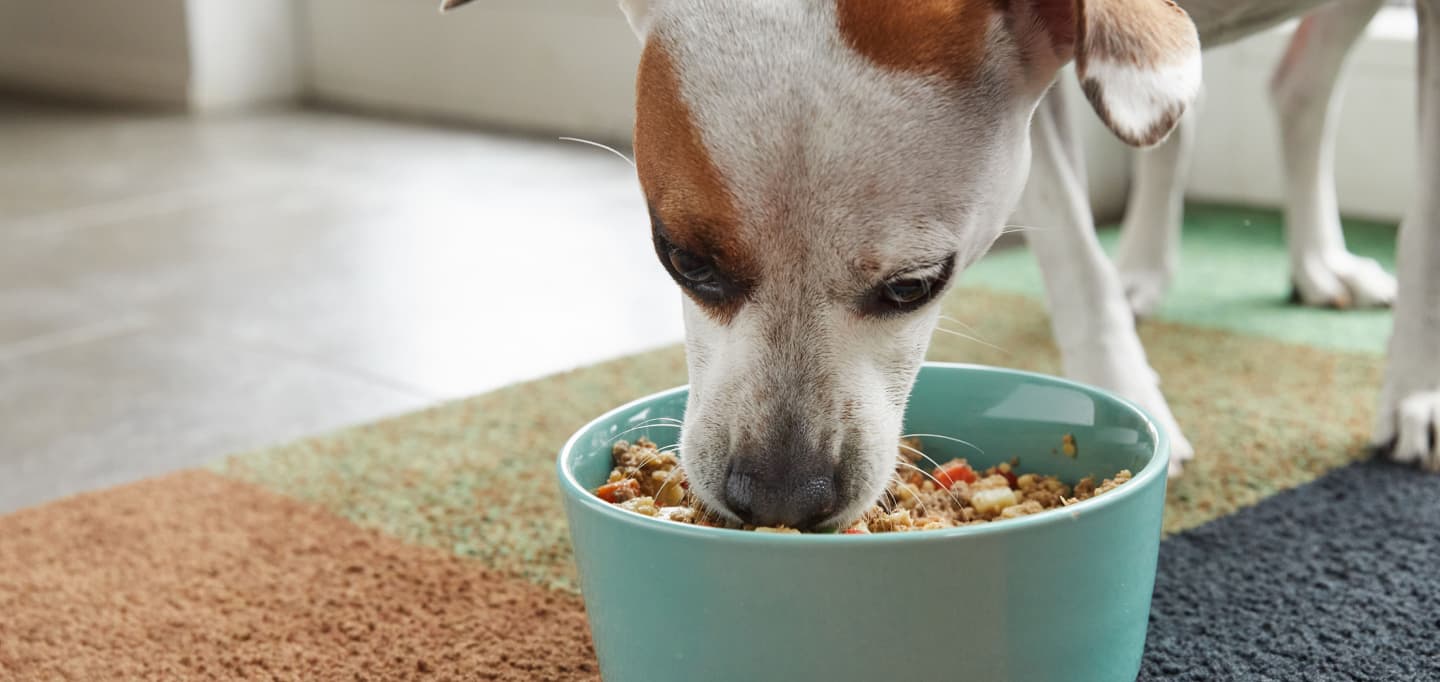 The new standard
for dog food
Fresh-cooked. Personalized. Delivered.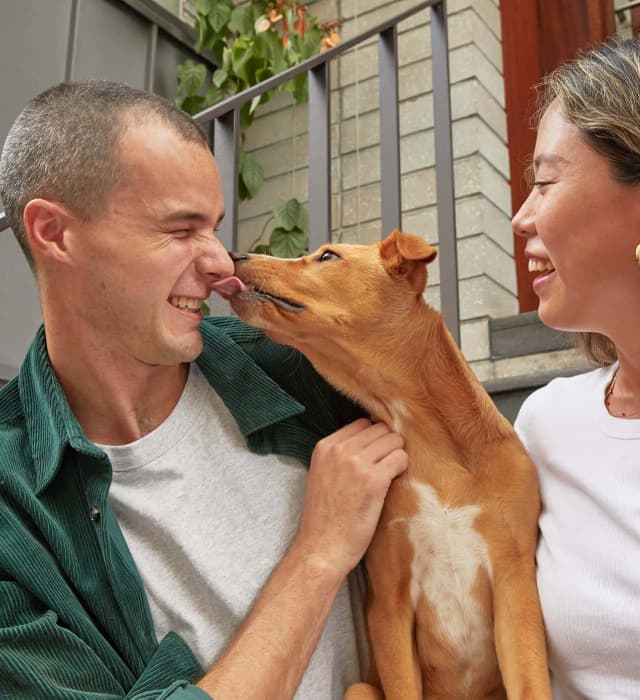 Why pet parents dig PetPlate:
Mealtime excitement
Healthier weight
Better poops
Shinier coats
Fewer vet visits
More Energy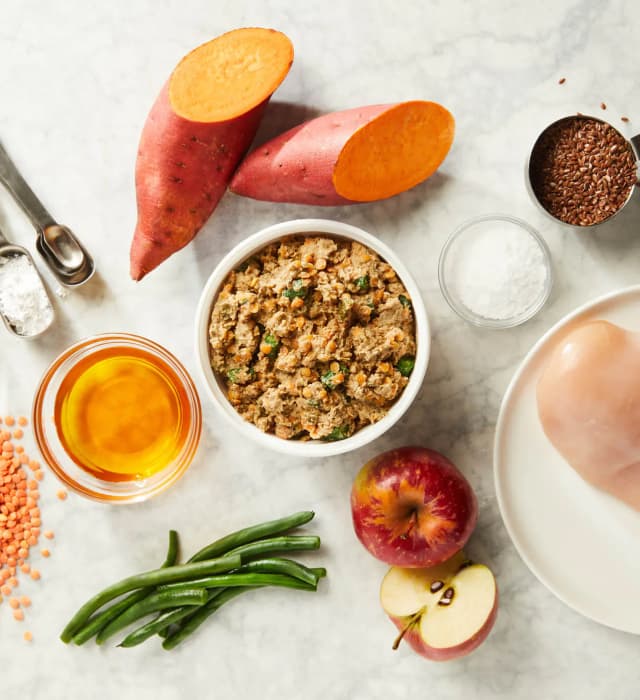 Vet-designed recipes made with real ingredients in a
human-grade kitchen
We offer exceptional dog food, rooted in science, to deliver essential nutritional solutions with unmatched quality.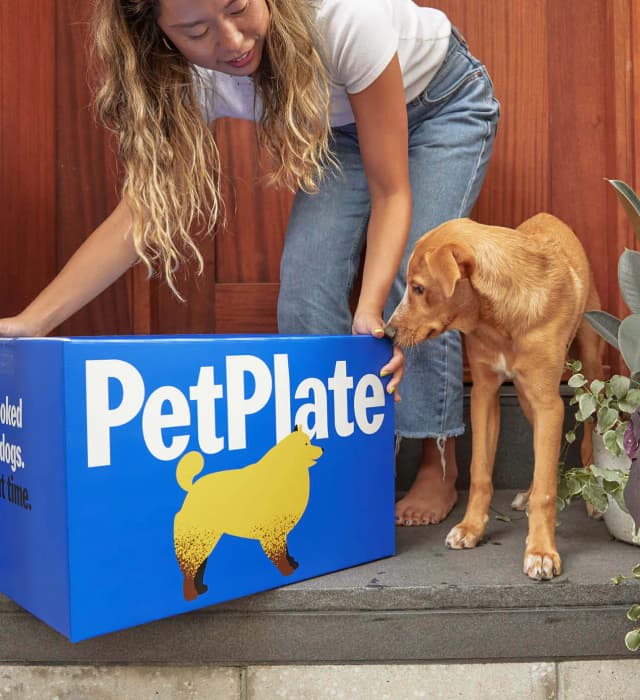 Personalized.
Cooked.
Delivered.
Share your pup's unique characteristics and we'll craft the perfect meal plan for a healthy diet delivered right to your door.
You can order multiple recipes, treats, and supplements. Perfect for taste-testing and offering your dog a variety of flavors! Bring it on, picky pups.
"PetPlate uses simple, clean ingredients in their dishes."
Adelaida Z.
This is Oliver's and Echo'sThis is Oliver's and Echo's favorite flavor!
Sharon K.
Pet Plate is amazing!My dog Lexie absolutely loves this food. Not only that, but she has seen an incredibly increase in her energy and general health...
Arlene V.
Yes, yes my Oliver Ali likes your dog food and eats it well every day I am very pleased with it My my order for the.
Joanna B.
PetPlate is so great. My dog loves all of the flavors they're tried so far!
Kyle R.
Both of my dogs love the PetPlate entree offerings. 10 out of 10 - would recommend!
At PetPlate, we don't make dog food. We make food for dogs. Our meals are made with high-quality, human-grade, whole food ingredients, which are more bio-available than fillers and other low-quality ingredients. We prep and cook our meals in USDA kitchens, the same way human food is made. Every meal is hot-filled to ensure safety and flash-frozen to lock in freshness.

You tell us about your dog and we'll create a meal plan that makes sense for both of you. We ship the right amount of food to your doorstep so you never have to worry about running out. Each meal is perfectly portioned so your pup always gets the right amount of nutrients.

We don't offer samples at this time, however, we do offer a 100% money-back guarantee on your first order if you and your dog are not completely satisfied with your experience. You can also start with a Topper Plan, which is 25% of a Full Plan — see more details below.

Start by mixing PetPlate in with your pup's current food. PetPlate should make up about 25% of their meal. Slowly increase this amount until your dog is eating 100% PetPlate. If your dog has a sensitive stomach or experiences minor tummy trouble, feed a smaller amount and slowly increase until they adjust to their new food.

If you want to feed your pup a 100% fresh-cooked diet that is complete & balanced, then our Full Plan is right for you. If you want to add some fresh-cooked food to your pup's current diet, then our Topper Plan is a great choice because it can be mixed in with their current food or served as an occasional meal for extra nutrition.
Receive exclusive access to special offers, promotions, product updates, news, and more.